Learning English is becoming increasingly important in a globalized world, and mobile apps have become a convenient and affordable way to learn the language. This article presents the five best English learning apps available for free, chosen based on their popularity, user reviews, and quality of features.
The apps offer a range of tools and resources for learners of all levels and goals, including interactive games, audio lessons, and conversation practice. Whether you're a beginner or an advanced learner, these apps will surely help improve your English language skills.
Most language learning apps generally have a free version with additional content, parts, and functionalities that require a subscription or one-time purchase. That said, here is the list of the best free apps for learning English.
1: Cake – Learn English for Free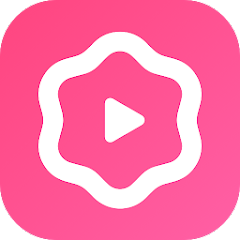 The cake is an entirely free English learning app with next-level learning fun. Have more than 100 million users from all around the world.
If your goal is to speak English like a native speaker, this app could be the perfect fit for you. It stands out from other apps due to its unique features, such as voice recording to check your pronunciation, short videos that teach authentic English expressions, and speech practice exercises. These features provide an effective way to learn and practice spoken English, making it an ideal choice for those seeking to improve their speaking skills.
2: Hallo: Speak English with Friends
Many English language learners struggle to find someone to practice speaking with. Studying a language but not having the opportunity to practice it in conversation can be frustrating. Fortunately, the Hallo app offers a solution to this problem.
You'll love the Hallo app if you enjoy talking with people from different cultures and backgrounds. With just one click, you can connect with a speaking partner who is also a learner. This feature makes the app not only a language-learning tool but also a social platform to connect with people from all over the world.
Although the Hallo app may appear to be primarily social, its main purpose is to provide a supportive environment for English language learners to practice speaking and chat with other learners in real time. Users can improve their language skills naturally and interactively by connecting with others who are also learning English.
3: Hello English: Learn English
If you're a beginner in English, consider starting with this particular app, especially if you're from a South Asian country; this app will improve your English dramatically. Why South Asian? Because it offers most South Asian regional languages to learn.
The app offers a wide range of features, including daily conversations in English with your chosen language, articles, games, videos, audio with subtitles, free books, and much more. With over 500 interactive lessons for spoken English, grammar, and vocabulary building, it's no surprise that more than 50 million users utilize the app.
Buying their pro version lets you interact with their highly professional teachers in real time. I would highly recommend you if you are a beginner must try it.
4: TED
Suppose you enjoy learning about everyday social problems and their solutions, as well as new inventions from around the world. In that case, the TED app is an excellent resource for improving your English.
With over 3,000 talks from extraordinary people covering a range of topics such as technology, science, and the arts, the app provides a wealth of knowledge for English language learners.
Perhaps the most outstanding feature of the TED app is that it offers every talk with subtitles in more than 100 languages, providing a powerful tool for language learners to listen, read, and learn in context. This makes the app a valuable resource for improving English and a platform for discovering new ideas and perspectives.
Overall, the TED app is an excellent resource for those who want to improve their English and expand their knowledge in various fields.
5: Learn to speak English with Busuu
Busuu is an AI-based language-learning app that offers 12 different languages, including English, German, Italian, Portuguese, Spanish, French, Chinese, Japanese, Polish, Turkish, Russian, and Arabic.
The app provides a comprehensive learning experience with a particular focus on the grammar and vocabulary of the language you are studying. Additionally, learners can customize their experience by changing the app's interface language from 15 different options.
After completing a lesson in Busuu, you can practice with native speakers in text and audio chat forms. This provides an invaluable opportunity for learners to practice their language skills in real-life situations and receive feedback from native speakers.
Learning English can be challenging, but anyone can improve their language skills with the right resources. Overall, these English learning apps offer diverse features and resources for learners of all levels. With their accessibility and flexibility, anyone can improve their language mastery and achieve their goals.
You May Like 10 Best YouTube Channels for Learning English