YouTube is probably one of the best free resources to learn English. With so many people using the platform to learn the language, it's no surprise that some of the best YouTube channels are dedicated to teaching English.
Below are our picks of the 10 best YouTube channels that will help you learn English faster and better than ever before. After reading this post, you will be able to know what they're like, what they offer, and who they're suited for. You can then decide which channel would be best for you and your needs before starting your English fluency journey.
Table of Contents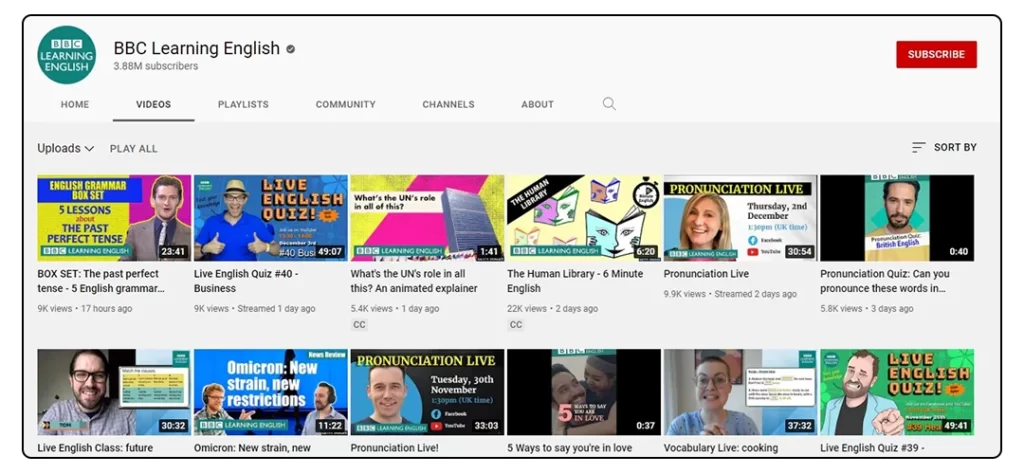 BBC Learning English is well-known as one of the best and most acknowledged youtube channels to teach English. This is because it's a BBC service renowned for having an organization of experts.
The BBC Learning English channel is an excellent place for improving their English. New videos are published daily, and all lessons are designed to help learners efficiently. In addition, it provides videos on grammar, vocabulary, and pronunciation to help learners gain confidence in their speaking skills.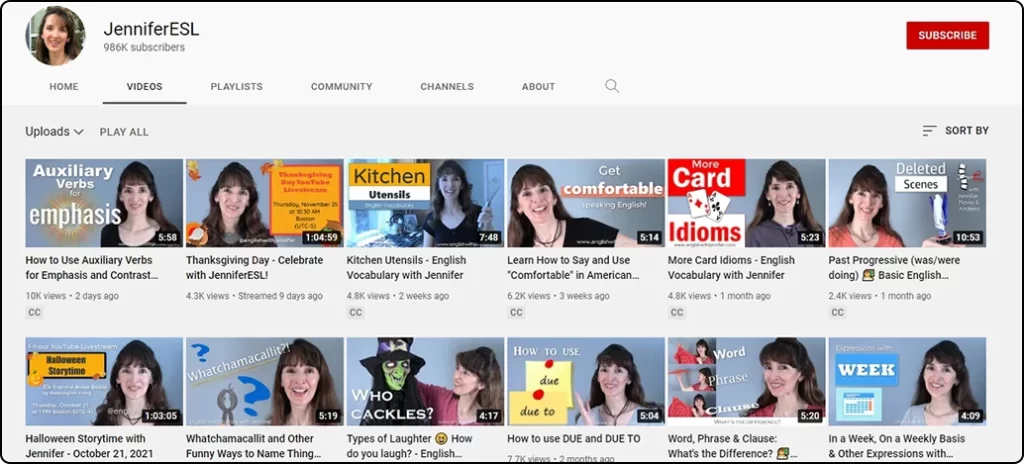 JenniferESL is a YouTube channel that provides video tutorials on English language and grammar. The videos are simple-to-follow, provide clear instructions, and are easy to understand. It's an excellent resource for those who want to learn English from Elementary and above.
I am sure you have already heard of EnglishClass101, but if not, then let me tell you that it is one of the best ways to learn English online with step-by-step videos.
This channel is great for getting help with complicated grammar and learning common expressions. If you've ever found yourself tuning out entirely because you didn't understand the usage of a tense, then there is undoubtedly an EnglishClass101 video that can help you out.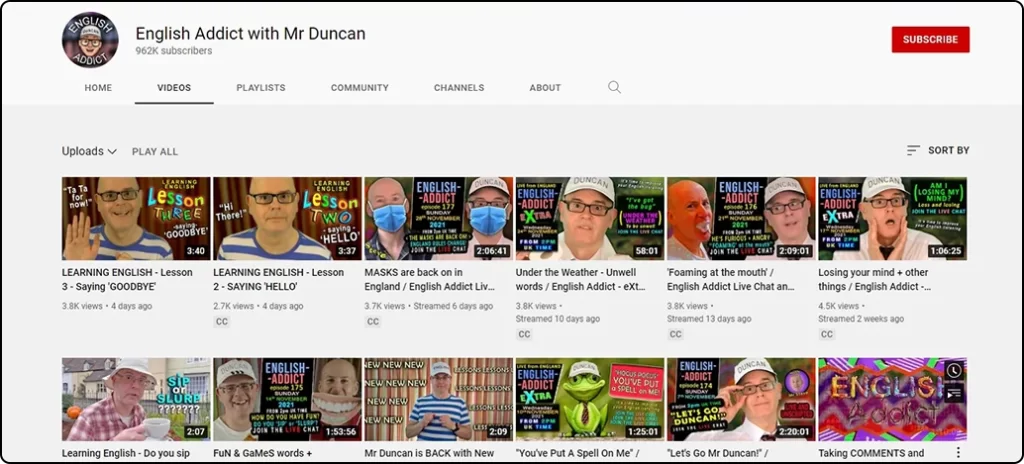 Duncan has a huge passion for teaching English. He believes in teaching spoken English despite arduous grammar rules.
Duncan has been teaching English for over fifteen years now. He started back in 2006 when he was very young. Since then, he has uploaded more than a thousand videos and watched more than 78 million times by people worldwide.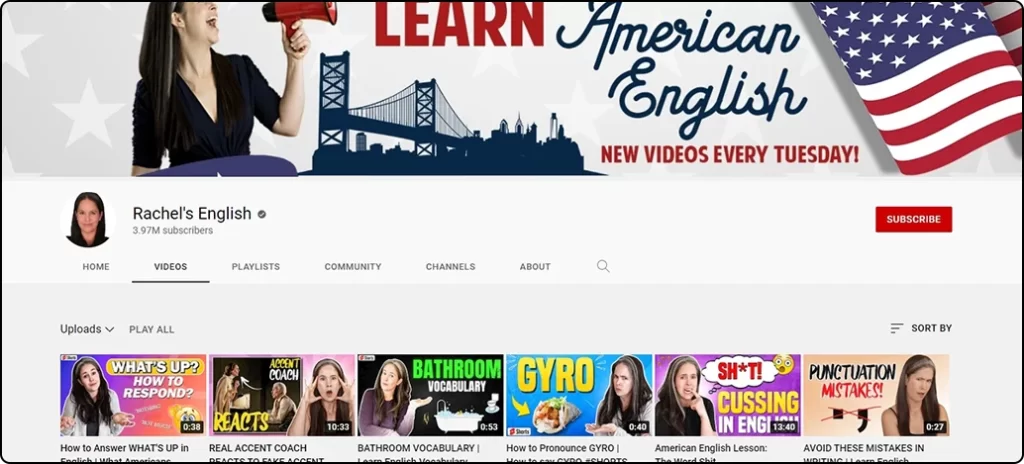 You will enjoy Rachel's videos. They are beneficial, and they have closed captioning, which is excellent for people who do not speak English as their first language. I love how Rachel's English provides a wide variety of videos to help you learn more about American English and pronunciation skills. You can always find new videos on the channel added every week, so there is never a shortage of content!
Just an excellent teacher who cares about helping her students succeed in their quest to speak English fluently and naturally.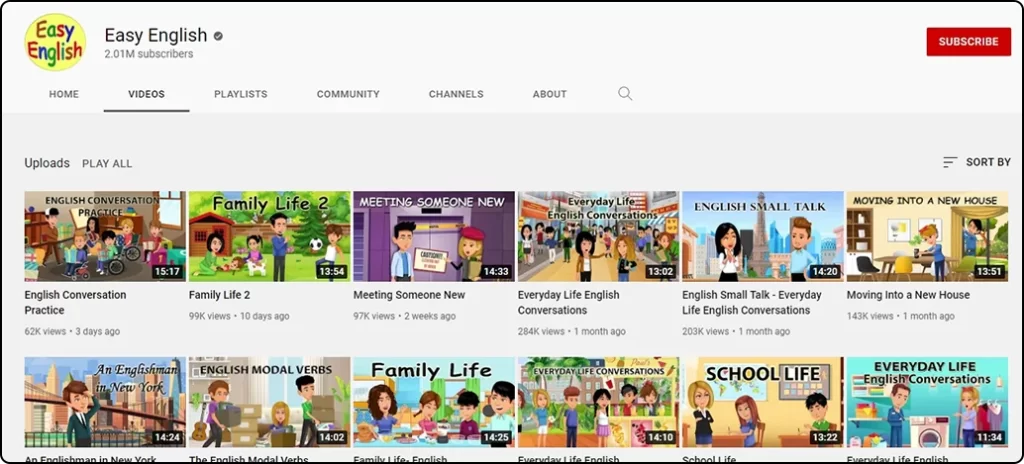 When you visit the "Easy English" channel, you will be impressed with the quality of their videos. The videos are straightforward to understand, fun, engaging, and they're not boring at all; it's something that you can keep on watching as often as possible! Plus, conversation videos cover a wide array of topics that will teach you new English vocabulary and help you improve your spoken English.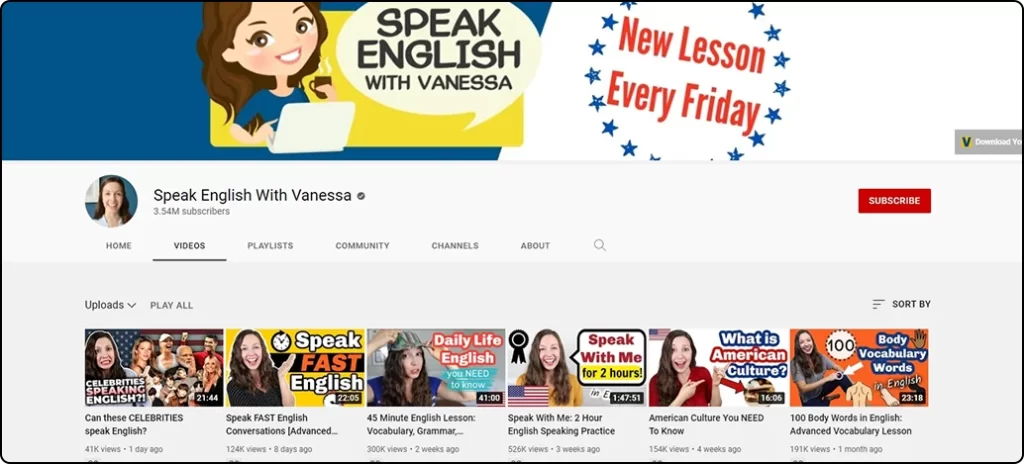 Vanessa is an outstanding teacher who uses many different methods to help you learn the language. She has a wide range of lessons, so there's something for everyone. Her videos are self-explanatory and easy to understand, and she explains everything in detail so that you can fully grasp what she is teaching about each lesson.
She is unequivocal and knows how to explain things in a way that makes them easy to understand. You will also love that she has lessons every week Friday, which is great because it's hard to fit everything into your schedule when you're busy.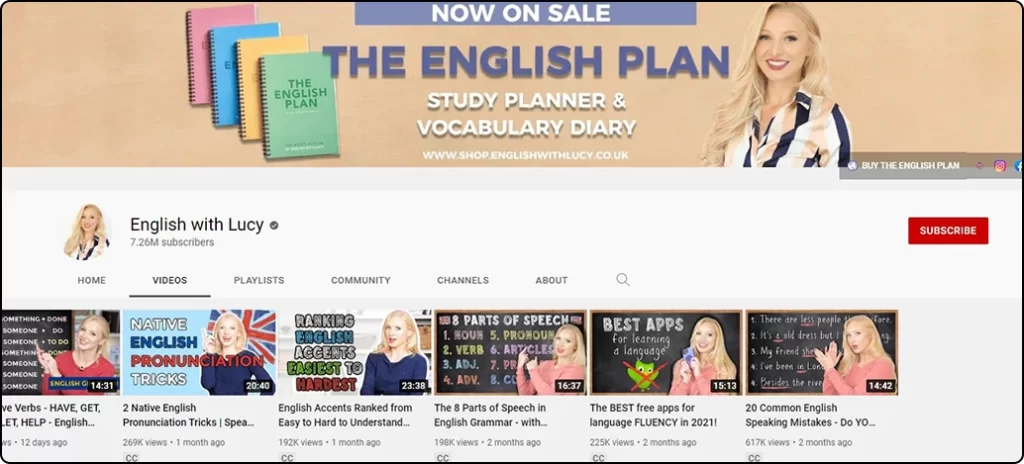 Lucy Earl is a well-known English language teacher from England. She has a YouTube channel called "English With Lucy," She provides tutorials on the English language.
In her videos, she regularly talks about common mistakes in the English language and how to fix them. She also talks about accents, conversational phrases, and different dialects in England.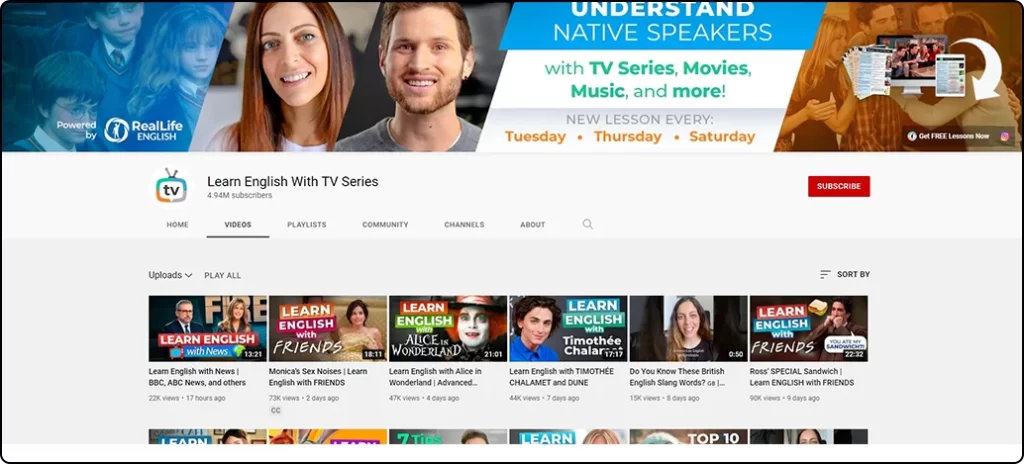 The best part about this channel is that it teaches you to use your favorite TV shows, movies, and talk shows. Learning English through TV shows allows you to hear natural conversations between native speakers of different ages, genders, and races. The lessons are fun to follow as they use real-life examples of how native speakers speak. That can help you improve your listening comprehension, vocabulary, grammar, pronunciation, and accent.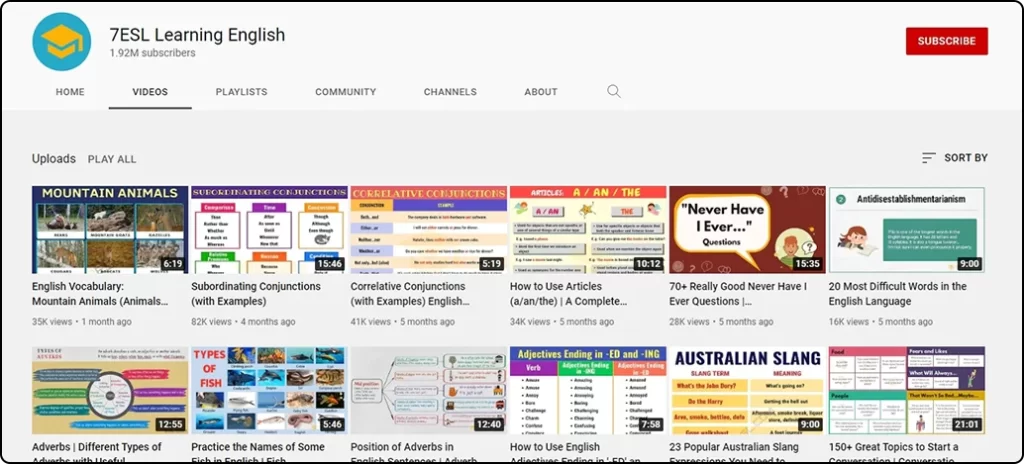 This channel is quite different from the rest because their lessons are animated. In addition, they have many classes and videos on various topics for ESL students to help them improve their skills in the English language.
At 7ESL Learning English, most lessons are focused on improving vocabulary with beautifully designed yet purposefully created images used in the videos.
Their whiteboard animation makes the lessons more interesting. The explanation is very patient, neat, and clear, making it a lot easier for non-natives to understand English. Especially if you're a beginner, this channel has got you covered.
Conclusion
Learning a second language opens doors to opportunities and new ways of thinking, working, understanding, and communicating. Millions of students across the globe are taking advantage of this opportunity to enhance cultural awareness in their lives by learning a second language!
Learning English is one of the most important skills you can have in the modern world. Ninety-six percent of all online content is in English, which means that if you cannot read, write, and speak in English, you are missing out on many opportunities.
Learning English through YouTube channels can provide you with access to a wide variety of materials such as videos about grammar, advice on mistakes in personal speech, pronunciation tips, and more! Explore different YouTube channels and find videos that suit your needs and level of English knowledge.
You may like 5 Best Free English Learning Apps