When it comes to household items, plenty of interesting and useful things begin with the letter G. From gadgets and tools to décor and appliances, the letter G offers a diverse range of items that can be found in many homes.
Household items that start with G
Garbage cans
Glassware (e.g. glass, goblets)
Grater
Grill
Glue
Gas cylinder
Gate
Guitar
Gold (Jewelry)
Garments
Gas stove
Gloves (e.g. rubber gloves, gardening gloves)
Generator
Guest soap
Goose down pillows
Garden hose
Game console
Glue gun
Glass cleaner
Grill pan
Grapefruit knife
Grill brush
Garage
Garland
Garlic press
Garden
Globe
Grocery items
Goggles
Glasses
Grinder
Griddle
Garlic
Gadgets
Gift
Gasket for kitchen appliances
Grease container
Grommet curtains
Guest towel
Gown
Garment steamer
Things that start with G around the house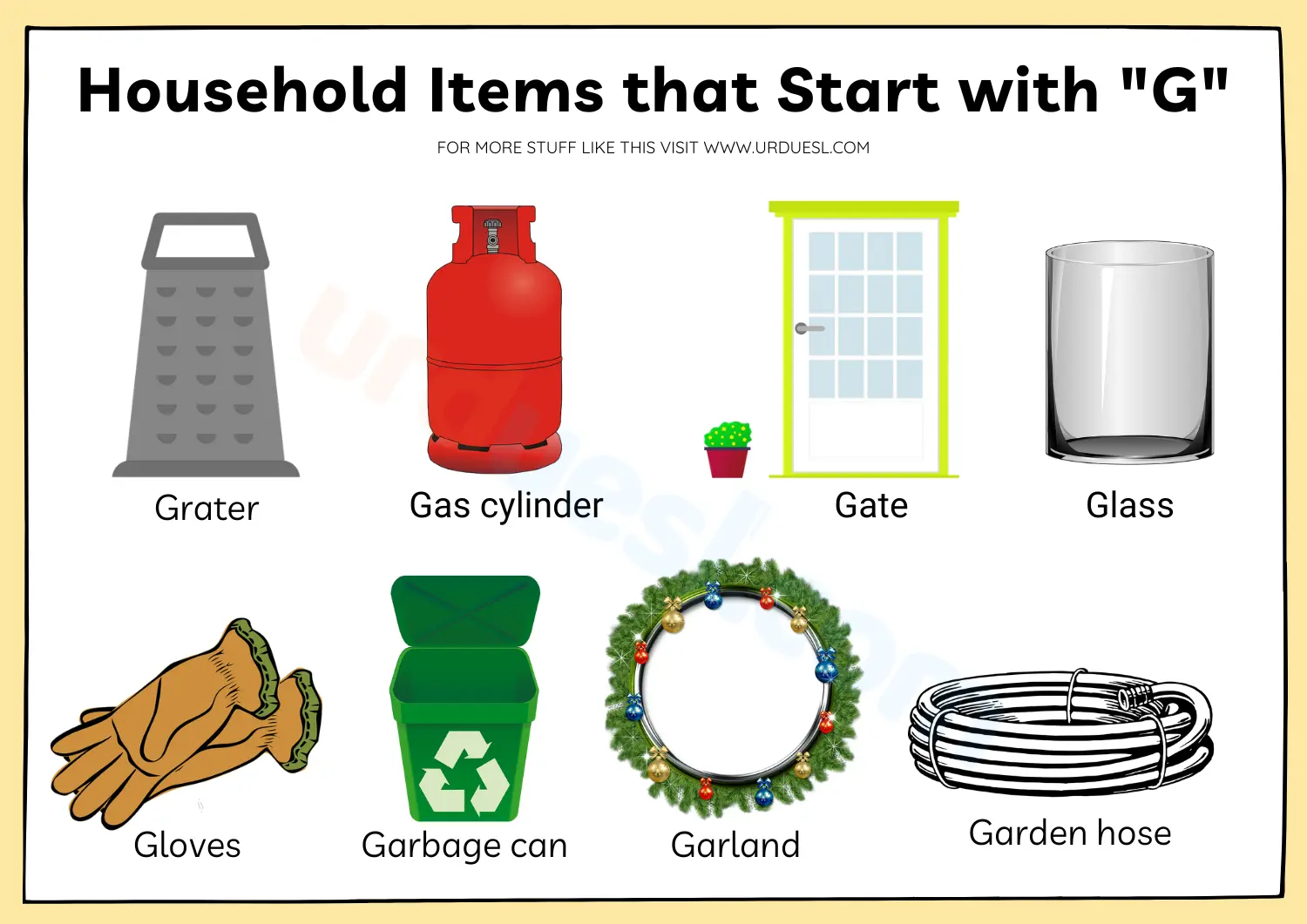 Easy things that start with G
Here are some common and easy things that begin with the letter "G" perfect for preschool.
Galaxy
Game
Gap
Garden
Gas
Gate
Geese
Gem
Ghost
Gift
Gin
Giraffe
Give
Glitter
Goat
Guava
Gobble
Goldfish
Goal
Goose
Grapes
Grass
Grasshopper
Great
Green
Gorilla
Grin
Guitar
Gum
Gummy bears
Ginger
Gym
Glacier
Gibbon
Garbage truck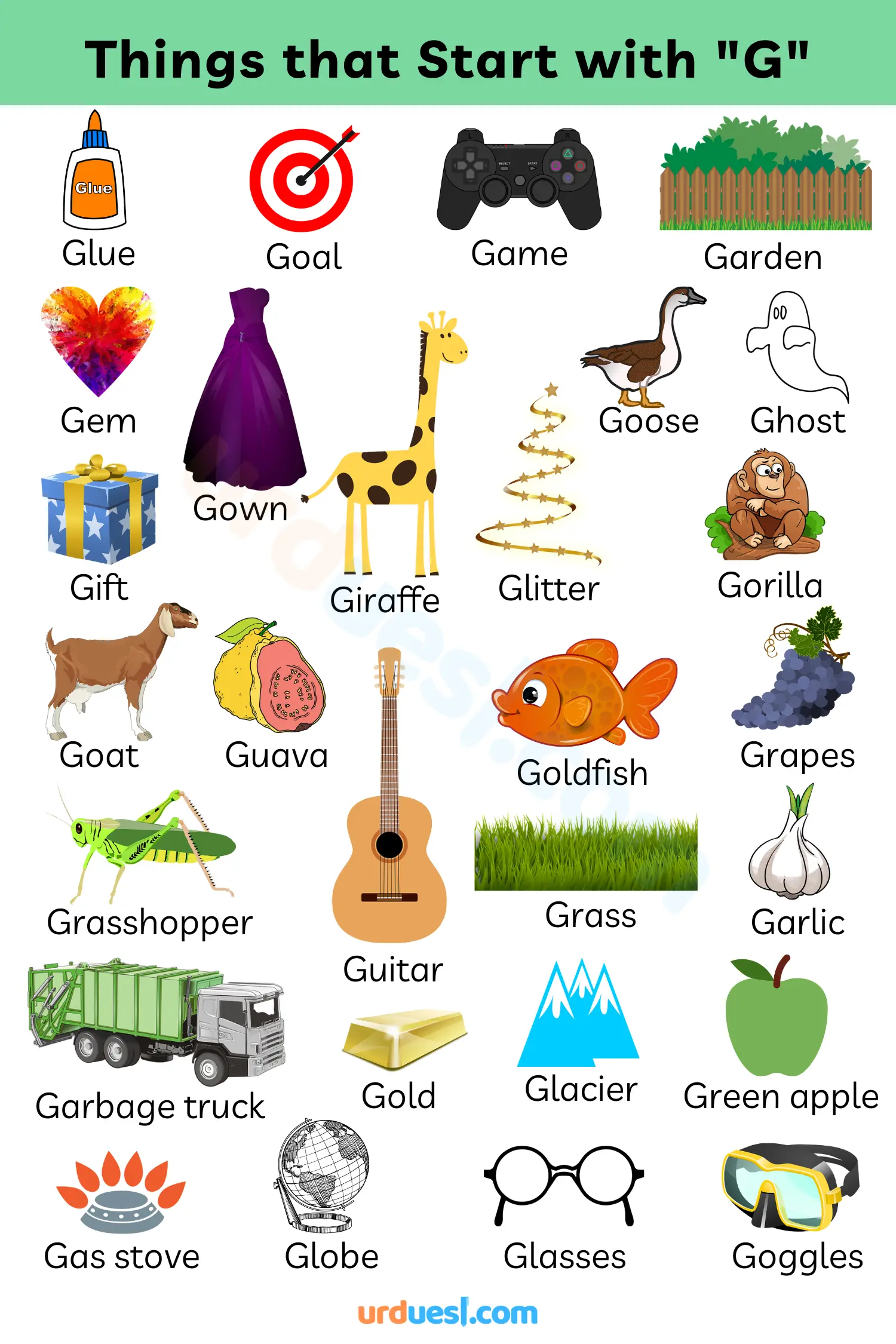 We hope that you will find this information helpful and enjoyable. If you have any inquiries or ideas, kindly share them with us by leaving a comment below. We encourage you to keep discovering additional household items on our website.