Spices names! Spices such as salt, pepper, turmeric, onions, garlic, ginger, black peppers, cumin, etc., which are used in cooking. Usually, spices are meant to produce taste. Often times the spices used to made powder and put them in the curry. But in some dishes, spices are also used without making them powder such as in Biriyani. Sometimes spices are used as thickening coarse coats like clipped peppers.
Twelve popular spices that make food so tasty. They called twelve spices. These include mint, cumin, brown cardamom, black pepper, saffron, salt, coriander, turmeric, ginger, parsley, onion seeds, and bay leaf.
So in this lesson, we will learn the names of spices with their pictures.
Note: At the end of this post you can download this lesson in the pdf file.
List Of Spices

Spices Names With Pictures in English and Urdu
Cardamon Brown (بڑی الائچی)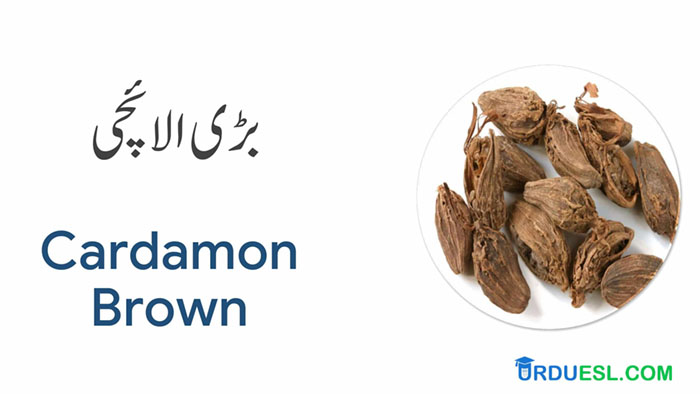 Cardamon Green (چھوٹی الائچی)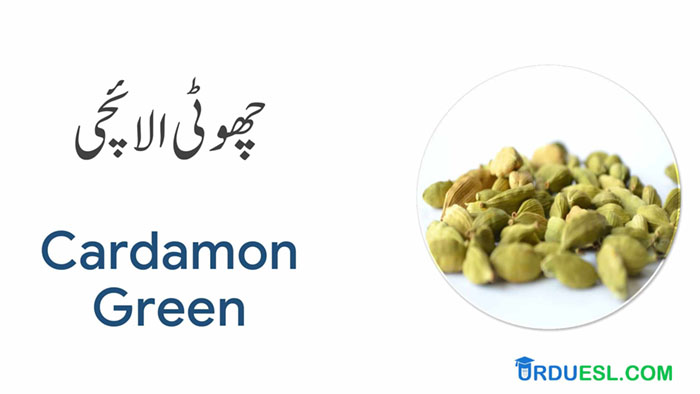 Cinnamon (دار چینی)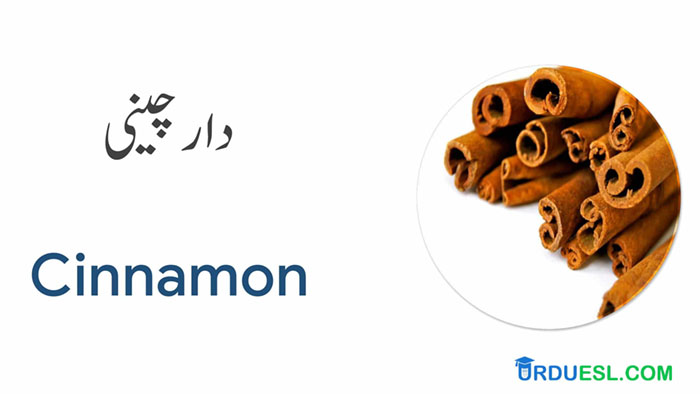 Turmeric (ہلدی)
Fennel (سونف)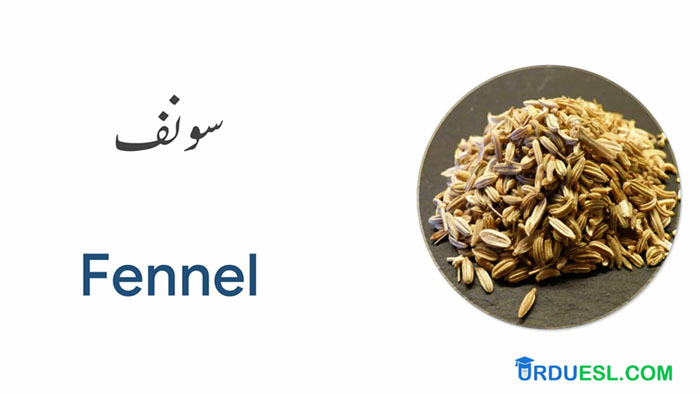 Cumin Seeds (زیرہ)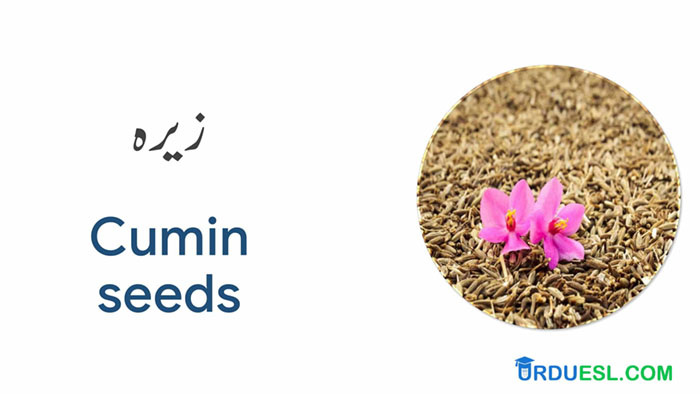 Peppercorn/Black pepper (کالی مرچ)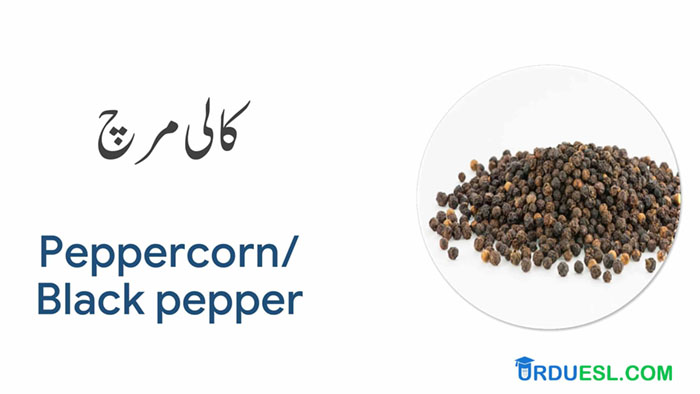 Nigella Seed (کلونجی)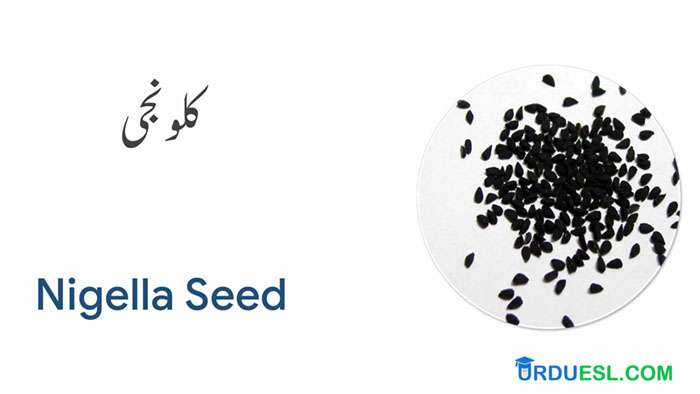 Dry Fenugreek Leaves (قصوری میتھی)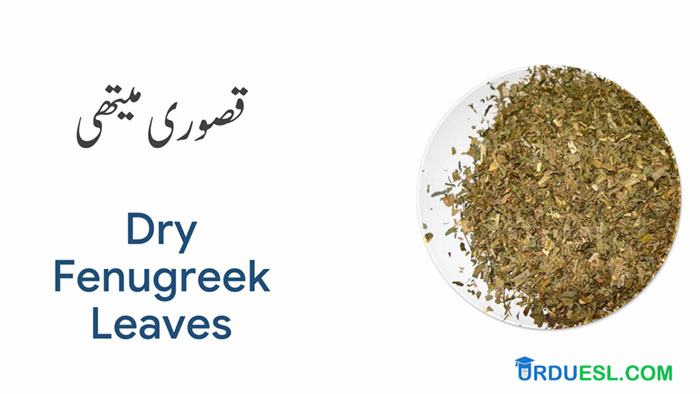 Carom Seeds (اجوائن)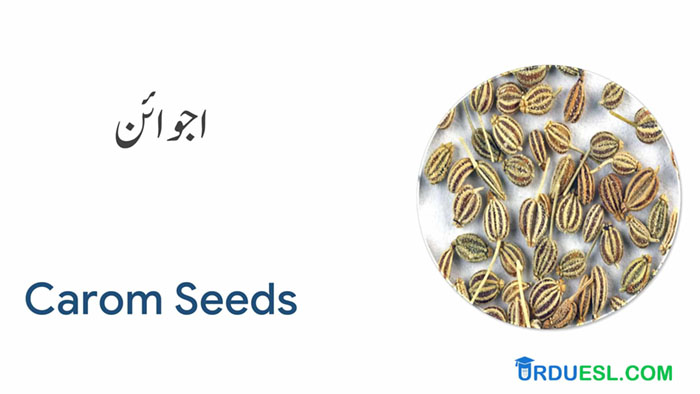 Mango Powder (آم چور)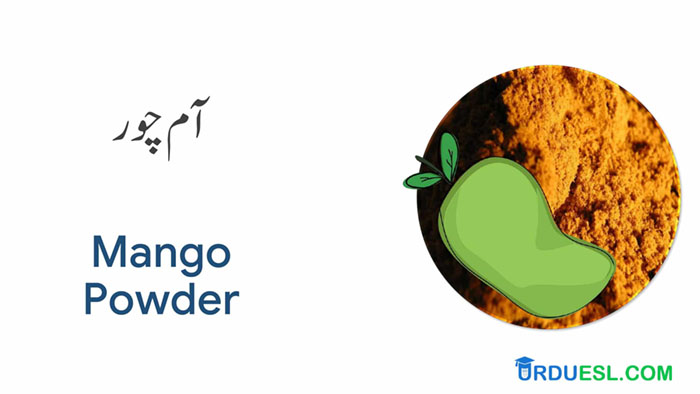 Gooseberry
Powder (آملہ پاؤڈر)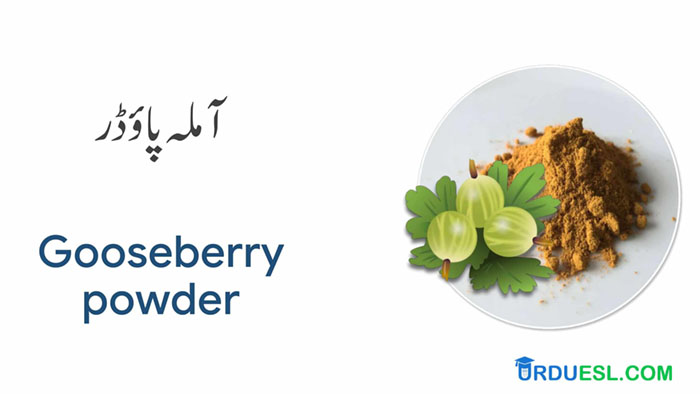 Pomegranate Seeds (انار دانہ)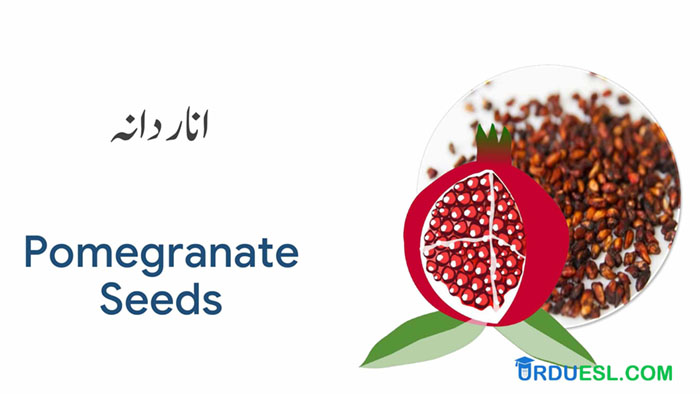 Cayenne Pepper (لال مرچ)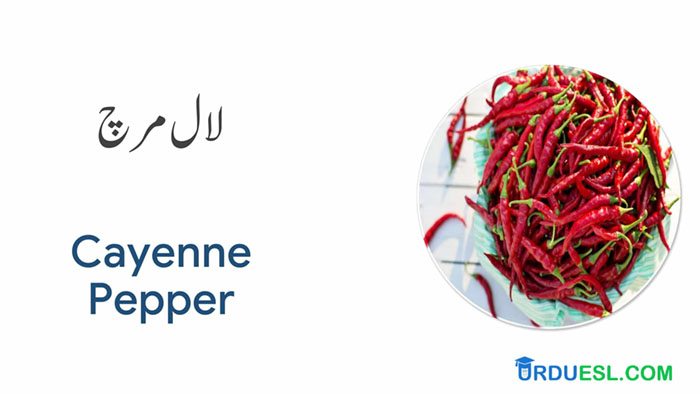 Cloves (لونگ)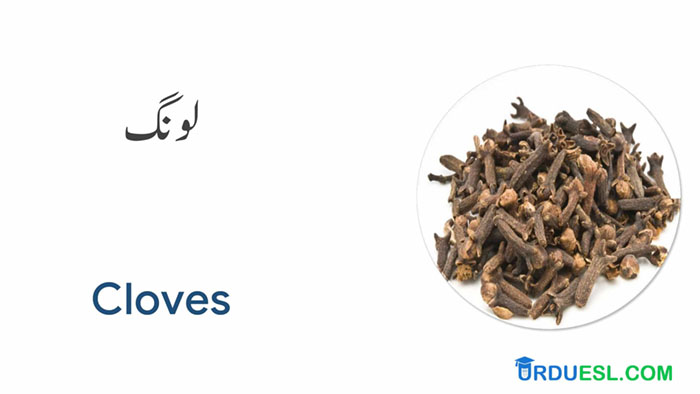 Salt (نمک)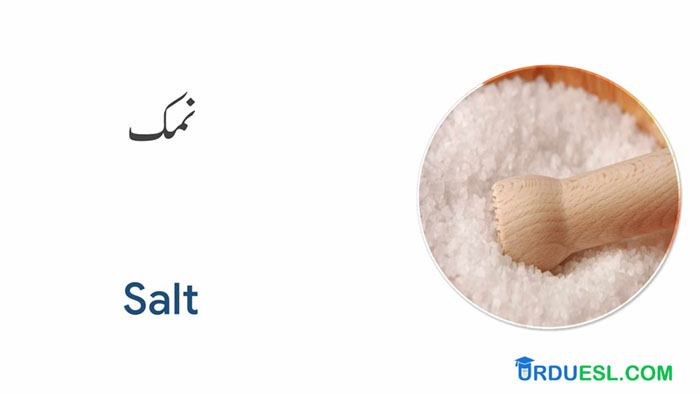 Sesame (سفید تل)
Poppy Seeds (خشخاش)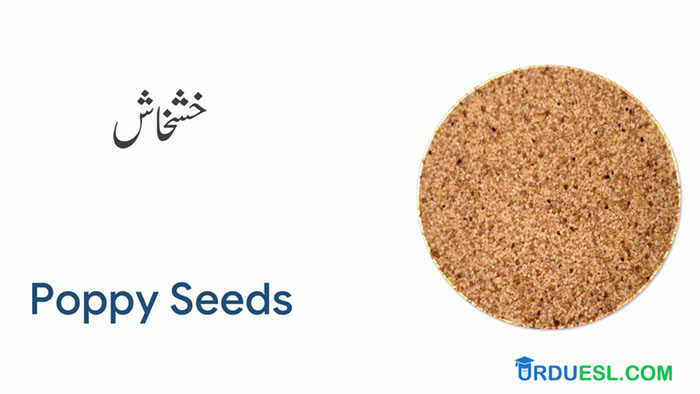 Fenugreek Seeds (میتھی دانہ)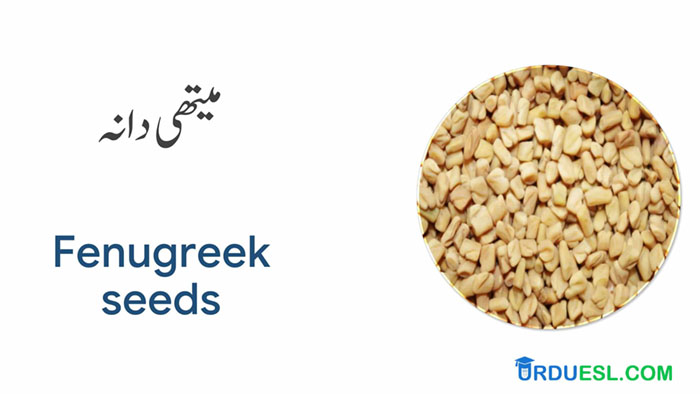 Star Anise (بادیان)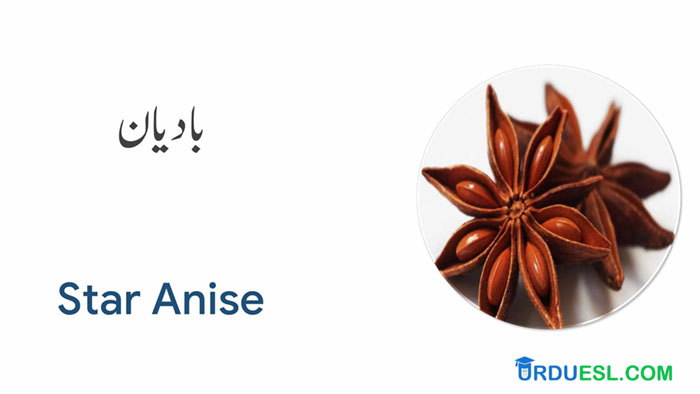 Black Cumin (سیاہ زیرہ)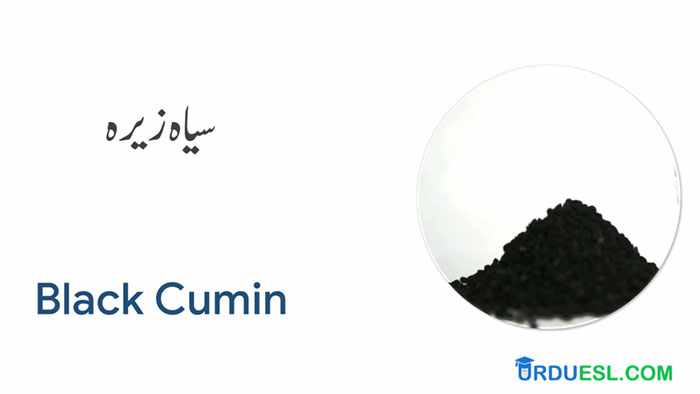 Bay Leaf (تیز پتا)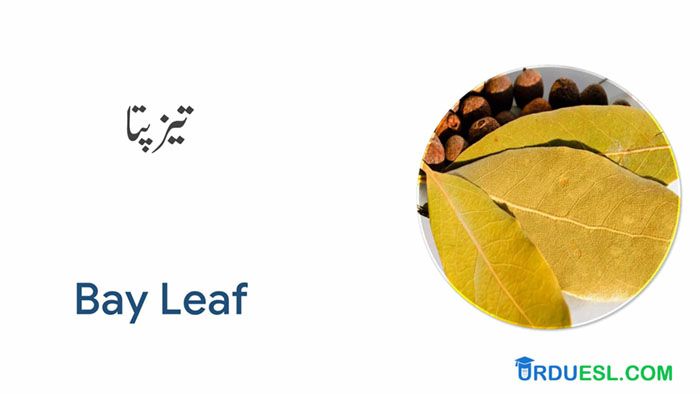 Coriander Seed (ثابت دھنیا)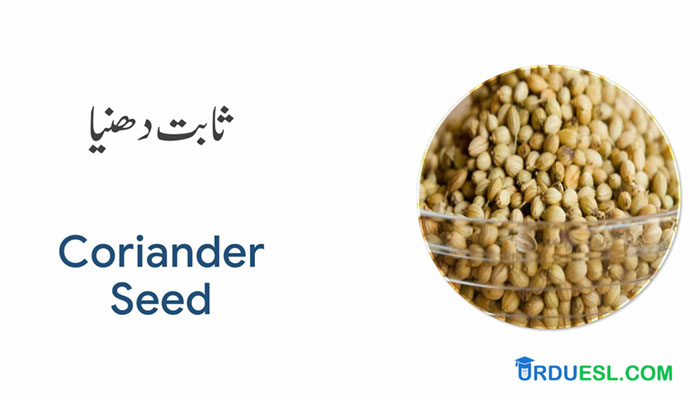 Garlic (لہسن)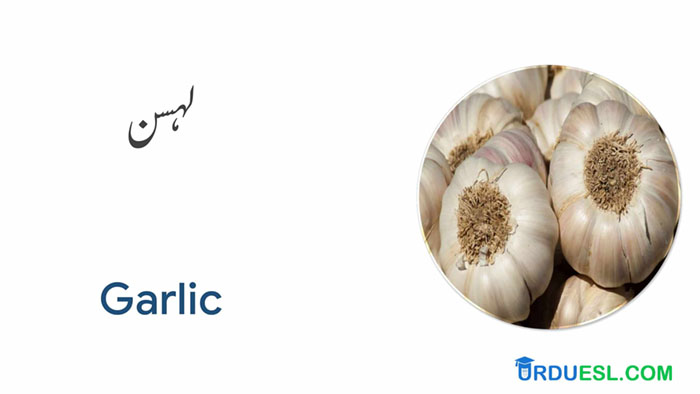 Ginger (ادرک)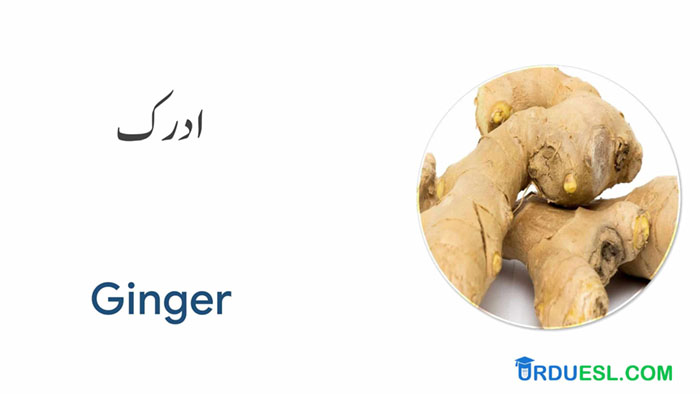 Dried Ginger (سونٹھ)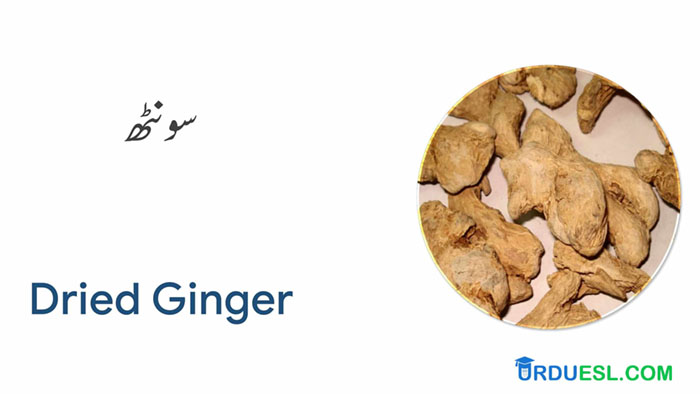 Mint (پودینہ)
Nutmeg (جائفل)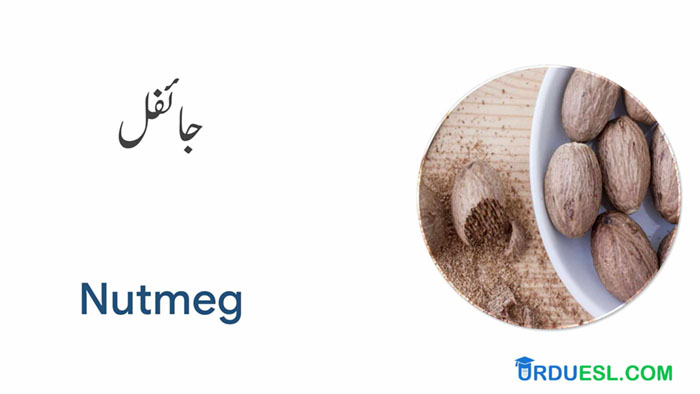 Saffron (زعفران)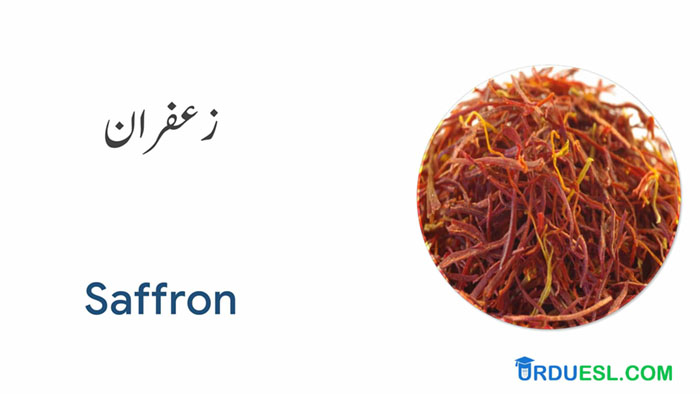 Tamarind (املی)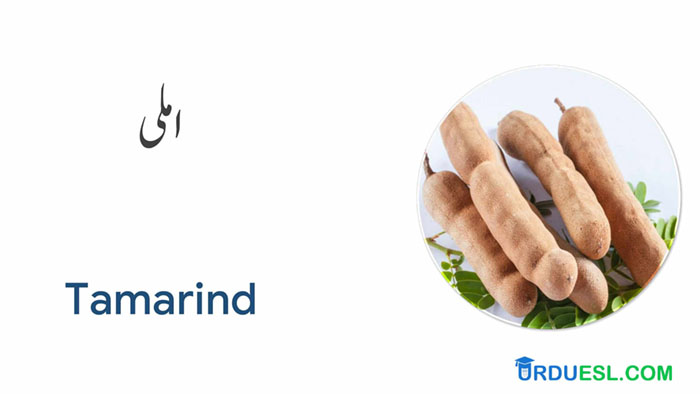 Download Spices Names In English And Urdu PDF