Do you know all names of women's clothing in English? There are a lot of different clothes names for women, and sometimes it can be hard to know what to call a piece of clothing. That's why we've put together a list of all the women's clothes names in English with pictures, so you can easily find what you're looking for! So whether you're shopping for clothes or just trying to get to know the vocabulary of types of women's clothing, read on! From maxi skirts to tunics, we've got you covered.
Table of Contents
What is Clothing?
Clothing is anything that you wear on your body. This can include clothes that are made from fabric, such as shirts and pants, or it can also include items like shoes and hats, etc. Furthermore, clothing may be symbolic (such as religious robes), or it may protect against the elements (such as rain gear).
Women's Clothes Names with Pictures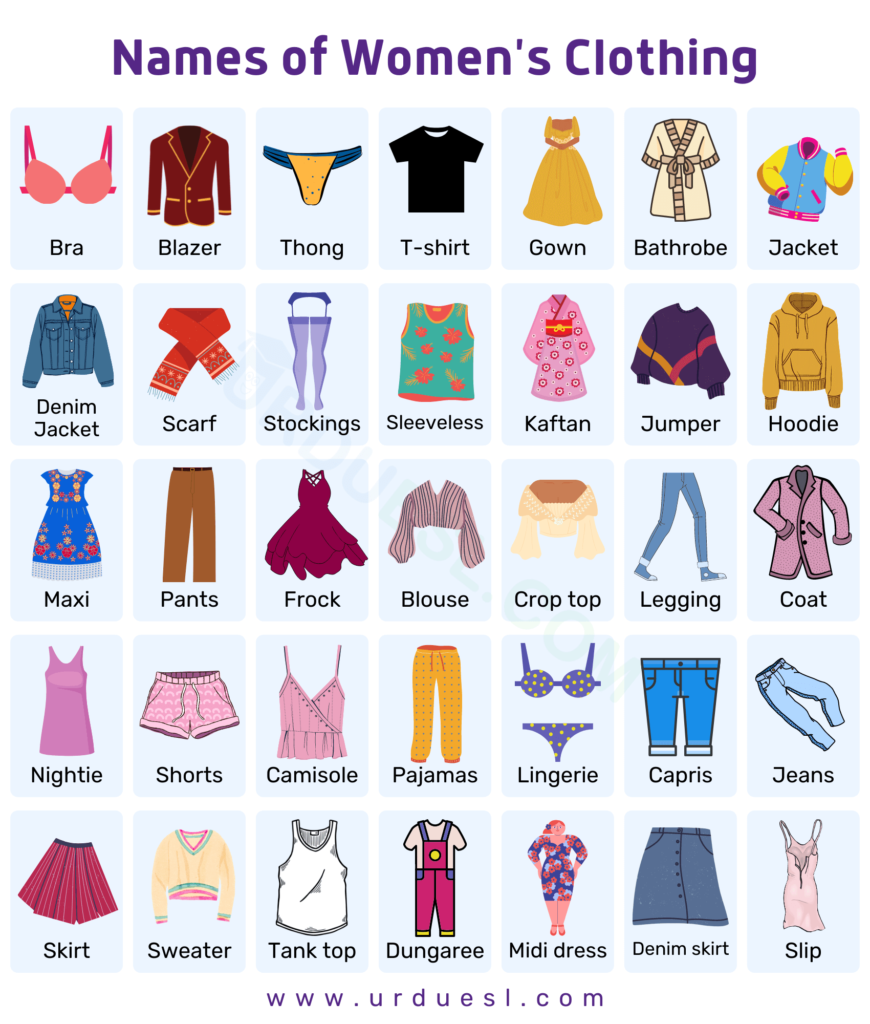 A to Z Names of Women's Clothing List
Check out our A to Z Women's Clothes List! This comprehensive list includes clothing for every occasion and style.
Ballgown
Bandana
Bathrobe
Beanie
Bell Bottom Jeans
Bikini
Blazer
Blouse
Boots
Bra
Bracelet
Camisole
Cap
Capris
Cardigan
Coat
Crop Top
Denim Jacket
Denim Jumper
Dress
Dungarees
Earrings
Flip-Flops
Frock
Gown
Gym Clothes
Halter Neck Top
Handbag
Hat
High-Heeled Shoes
Hoodie
Inskirt
Jacket
Jeans
Jumper
Jumpsuit
Kaftan
Knee High Boots
Legging
Lingerie
Long Sleeves Top
Long Coat
Long Skirt
Loose Pants
Maxi
Midi Dress
Mini Skirt
Mittens
Necklace
Nightgown
Nightie
Off Shoulder Tops
Pajamas
Palazzo Pants
Panties
Pants
Perfume
Pleated Skirt
Pullover
Purse
Ring
Salwar Kameez
Scarf
Shawl
Sheath Dress
Shorts
Shrug
Skirt
Skirt Suit
Sleeveless Shirt
Slip
Stockings
Striped Shirt
Suit
Sundress
Sunglasses
Sweater
Swimsuit
T-Shirt
Tank Top
Thong
Tracksuit
Turtleneck Sweater
Umbrella
Uniform
Veil
Watch
Wedding Dress
Yashmak
Names of Women's Clothing with Description and Image
Do you know the names of women's clothes and what they are used for? If not, you're not alone. Many people haven't even heard of some of the everyday clothing items used by women. Let's know what they're used for.
Ballgown
A ballgown is a type of formal gown that typically features a high neckline, a long skirt, and full-length sleeves. It is often worn for special occasions such as weddings Pageants or opera performances.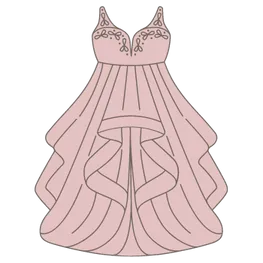 Bathrobe
A bathrobe is a robe that is worn in the bathroom. It has a hood or collar to keep you warm, and they can also be used to cover your clothes while you're getting dressed.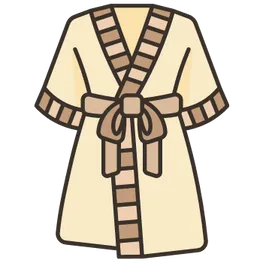 Bandana
A bandana, or headband, is a cloth strip tied around the head and neck. They are used as clothing accessories to protect from the sun or wind. Still, They can also be utilized for various other purposes such as cooling your face in hot weather, absorbing sweat during exercise, etc.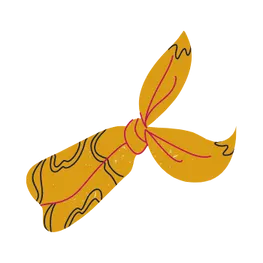 Bikini
A bikini is a type of bathing suit that consists of two pieces, the top, and the bottom, and is commonly worn in water environments, such as swimming pools, lakes, rivers, seaside resorts, and beaches.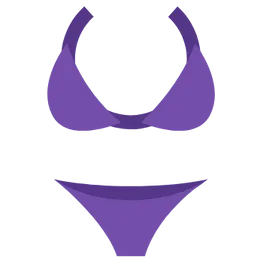 Blazer
A blazer is a type of jacket that has curved shoulder pads and a narrower lapel than a standard suit. It can be dressy or casual, depending on the style. Blazers are worn as part of a formal outfit, but they can also be teamed up with jeans for an informal look.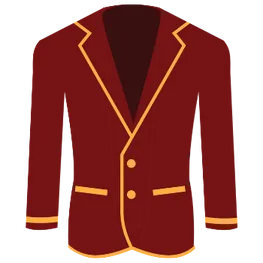 Blouse
A blouse is a shirt that is sleeveless and has a waistline. It hangs down loosely from the neckline to just below the waist. A blouse can be worn with skirts, trousers, or shorts. They are worn as part of an outfit for informal occasions like going out to eat or hanging out with friends.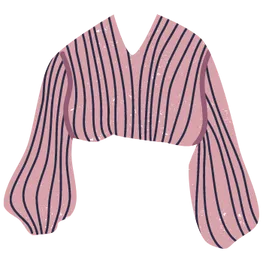 Beanie
A beanie is a knit cap or headwear covering the entire head and neck. It can be made from many different materials, including wool, cashmere, and cotton. They are worn in cold weather to keep your ears and face warm.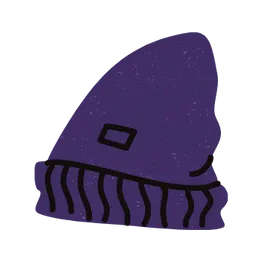 Boots
A boot is a type of footwear that protects the foot from cold and wet. They were predominant in colder climates, where it was essential to protect the feet from frostbite, rain, snow, and mud.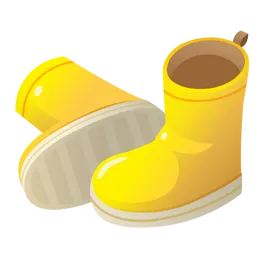 Bra
A bra is an article of clothing worn to support and shape the breasts. It consists of the upper part (the cups) and the lower part (the band). The purpose of a bra is to provide comfort and stability during daily activities by helping to keep the breasts in their correct position.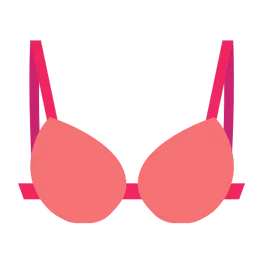 Camisole
A camisole is a sleeveless shirt or dress that exposes the midsection. It is oftentimes worn as an informal top and can be made from cotton, linen, silk, woolen fabric, or even leather.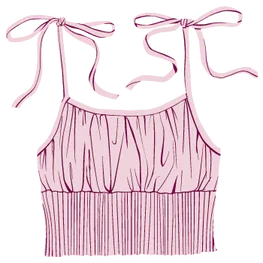 Capris
Capris are a style of pants that are most commonly known for their tight fit. They are considered summer-friendly apparel because they're lightweight and airy.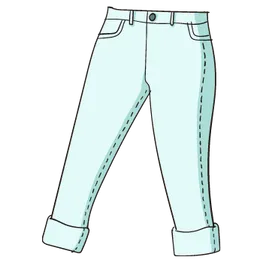 Cardigan
A cardigan is a sweater-type garment made from wool or cashmere and has a wide neckline. It can be worn over shirts and jackets and dressed up or down. They are perfect for chilly days when you don't want to wear a coat but still need warmth.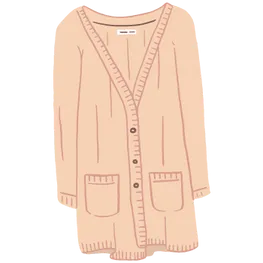 Coat
A coat is a piece of clothing conventionally worn over other clothes. They can also make you look smarter or more formal than usual.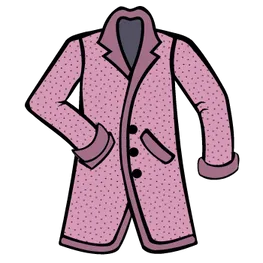 Crop top
A crop top is a type of clothing that allows maximum torso exposure. It consists of a tight-fitting top or shirt that wraps around the front and ties at the waistline.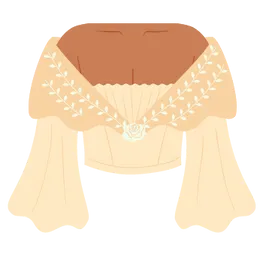 Dungarees
Dungarees are a type of twill fabric made from cotton and wool. They are thick, durable materials used to make jeans or other pants. Dungarees were initially designed to protect farmers' clothes from manure and other agricultural chemicals.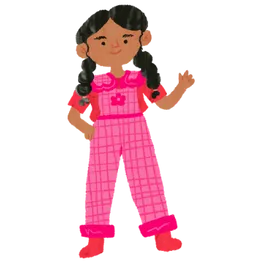 Earrings
Earrings are a type of jewelry that consists of one or more small metal objects attached to the ear by a cord, wire, or other material.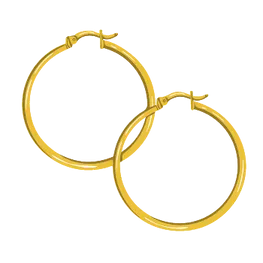 Frock
A frock is a type of clothing it combines features of both men's dress clothes and women's skirts, resulting in an outfit that can be more versatile for either gender. Frocks are worn with a top or blouse, but they can also be paired with knee-length skirts or other pants.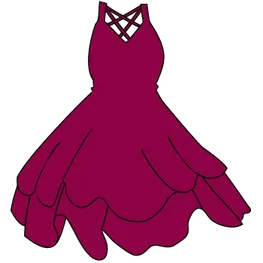 Gown
A gown is a type of clothing worn during special occasions or for more formal events. It can be made from any fabric but generally consists of a fitted bodice and skirt with attached sleeves. Gowns are decorated with lace, embroidery, or other detailed accents.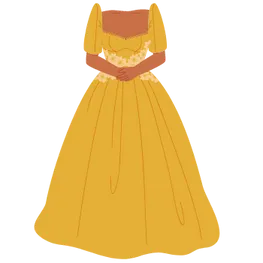 Gym clothes
Gym clothes are clothing that is designed specifically for the gym. They normally consist of tight-fitting pants and a shirt that helps to prevent sweat from getting visibility on your skin.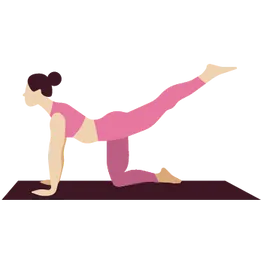 Halter neck top
A halter neck top is a style of top that ties at the neck, revealing your collarbone and sometimes your chest.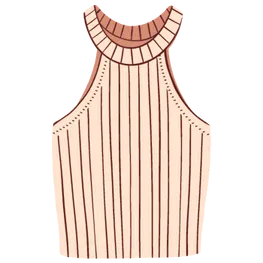 Handbag
A handbag is a reusable bag made of natural materials that can be used to carry groceries, gym clothes, or any other supplies you might need on your daily commute.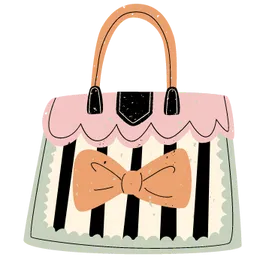 Hat
A hat is a clothing item made from cloth, felt, straw, or plastic and worn on the head. Hats are used for protection from the weather, as well as to enhance social status.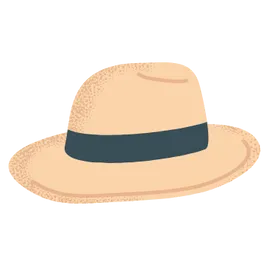 Hugh-heeled shoes
A high-heeled shoe is a type of footwear that has a heel raised and straps around the ankle. These shoes are often used to make women look taller and more elegant.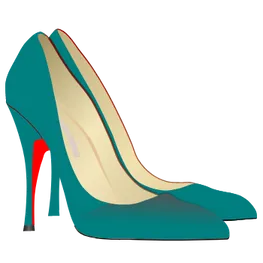 Hoodie
A hoodie is a thick, warm sweatshirt usually made of fleece and has a zip-up front. It can be casual or more formal, depending on the style.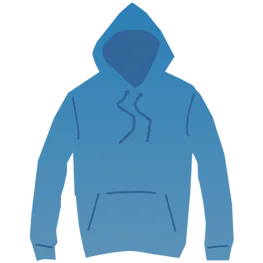 Jacket
A jacket is a coat or other heavy garment you wear over your clothing in cold weather. It is normally made of wool, cashmere, or other warm fibers and has a collar, cuffs, and waistband.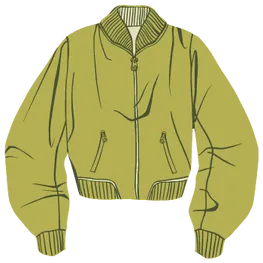 Jeans
Jeans are a type of clothing that is made from denim fabric. Jeans are usually blue, black, or dark brown and are designed to be worn as stretchy and tight-fitting. They can be used for both casual wear and formal occasions.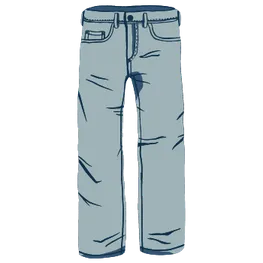 Jumper
A jumper is a type of garment that is worn primarily by women. They are made out of cotton or linen and are worn during cool weather to keep you warm.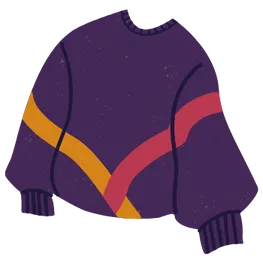 Jumpsuit
A jumpsuit is a clothing item that consists of pants and a shirt. They are sleeveless and more versatile than pants and suits because they can be worn with jackets or blouses.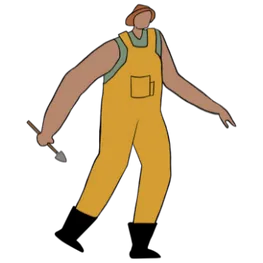 Kaftan
A kaftan is clothing covering the body from head to toe. They make a great addition to any wardrobe because they offer versatility and comfort all year round.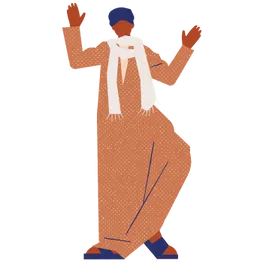 Knee-high boots
Knee High Boots are an essential part of any good fashion wardrobe. They can provide excellent protection against cold weather conditions. Additionally, they're great for adding height to your frame so that you look taller and more elegant.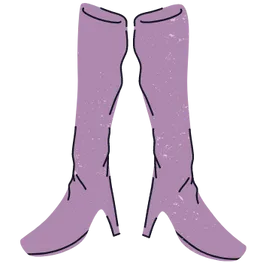 Legging
The legging is any pant that falls below the knee, typically constructed from a stretchy material such as spandex. They are considered more comfortable and stylish than pants or skirts, and they can be worn for a variety of activities, including yoga, running, Pilates class, barre classes…the list goes on!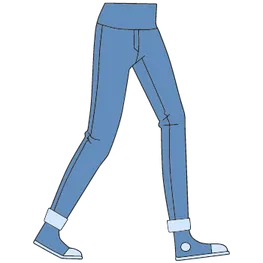 Lingerie
Lingerie is a type of clothing that covers the body from the neck down to below the waist. It includes bras, panties, and other underwear.
Long sleeves top
A long-sleeve top is a shirt that goes down to your knees or lower. It is made from a stretchy fabric, allowing freedom of movement and ease of dressing.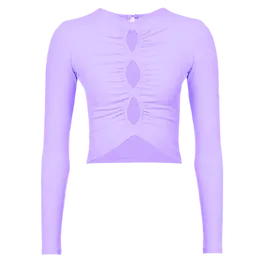 Long coat
Long coath clothing is a type of clothing that is worn over the whole body. This clothing style is commonly used in colder climates, where layers are necessary to keep you warm throughout the winter season.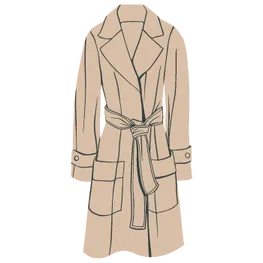 Long skirt
A long skirt is a type of clothing that falls to the feet. It's normally considered to be attire for women.
Loose pants
Loose pant is a type of clothing that falls loosely around the waist and hips. They can be worn casually or dressed up for an evening out.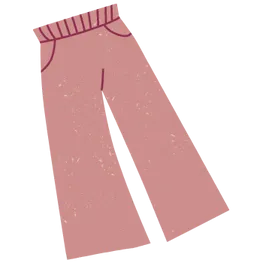 Maxi
Maxi is an umbrella term that can refer to various clothing items, including skirts, dresses, and pants.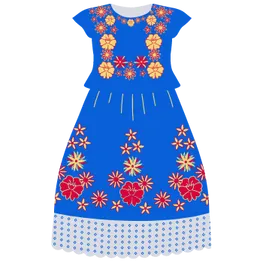 Midi dress
A midi dress is a dress that falls just below the knee. Mid Length Dresses are versatile wearing; them as daytime or evening attire.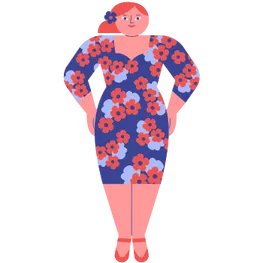 Miniskirt
A miniskirt is a style of clothing that is generally considered feminine and cute. They are short enough to show off your legs but not so short that you feel like you're indecent or exposed.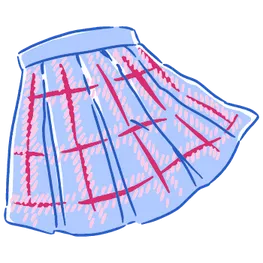 Mittens
Mittens are a type of glove that is worn for extra warmth. They have two layers of fabric, with the inner layer being made from wool or fleece and the outer layer being made from leather or other waterproof material.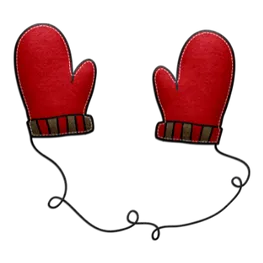 Necklace
A necklace is a piece of jewelry worn around the neck and has multiple strands of beads or charms attached to it.
Nightgown
A nightgown is a type of gown or sleeping attire worn by women during the night. Nightgowns have a high neckline and a full skirt.
Nightie
A nightie is a shirt or gown worn by women to bed. It is sleeveless and has a hooded, traditionally low-cut neckline that gives room for nursing children without exposing their chests.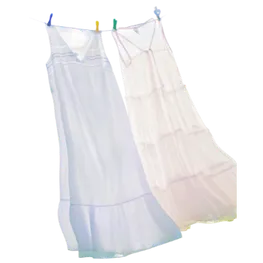 Off-shoulder top
An off-shoulder top is a blouse that falls below the waistline and drapes loosely over the shoulders.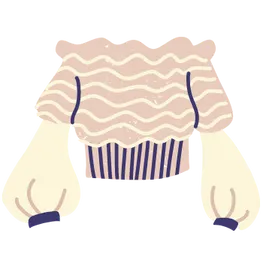 Pajamas
Pajamas are nightwear that consists of a top and pants. Pajamas are usually worn as sleepwear because they keep you comfortable and warm while sleeping.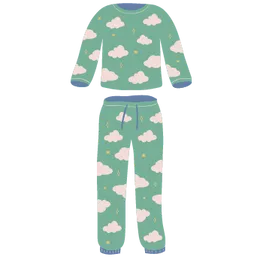 Palazzo pants
Palazzo pants are trousers that taper at the ankle and end in a flared bottom.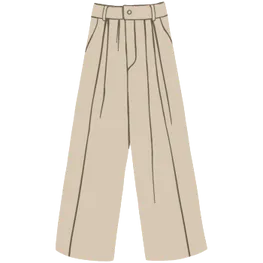 Panties
Panties are a type that covers the privates.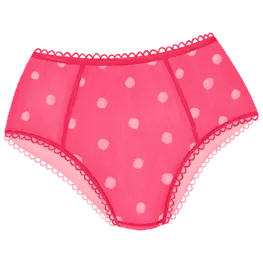 Pullover
A pullover is a style of clothing that has the hood pulled over your head, leaving only a tiny opening for your face.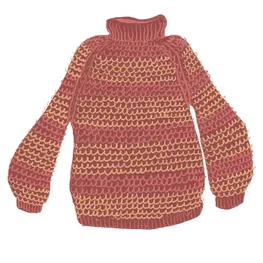 Scarf
A scarf is a fabric worn around the neck or head as a fashion accessory. Some people wear their scarves as part of their daily routine to stay warm and comfortable all day long!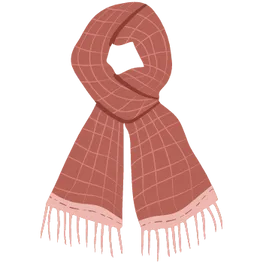 Shawl
A shawl is a type of knitwear generally rectangular in shape and hangs down the front or back of the wearer's body.
Shorts
Shorts are a type of clothing worn as part of casual attire, and they can be stylishly paired with t-shirts, tank tops, crop tops, blouses…you get the idea!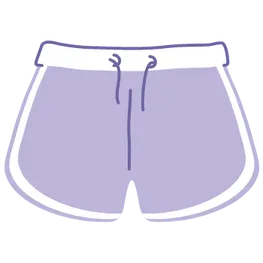 Shrug
Shrug clothing is a type that wraps around the body and has a wide shoulder square.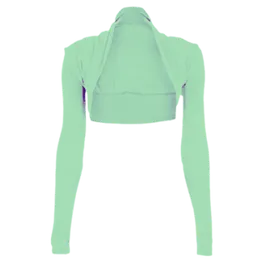 Skirt
A skirt is a type of clothing that covers the hips and legs. It has a fabric panel that hangs down in the back or front, and it may be gathered at the waist or ankles.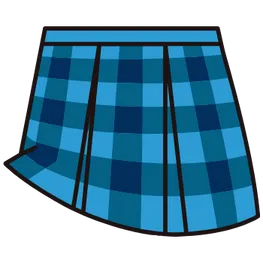 Sleeveless shirt
A sleeveless shirt consists of no sleeves. It's typically made from a lightweight fabric and is used for hot-weather activities, such as hiking or biking.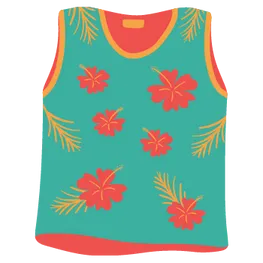 Stockings
Stockings are lingerie that covers the leg from ankle to hip. They have an open crotch and lace-up at the side or front.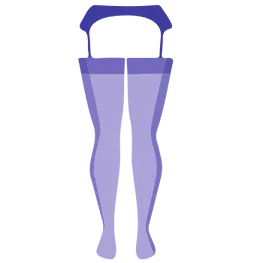 Striped shirt
The striped shirt is casual, comfortable, and stylish. It's a versatile clothing item that can be dressed up or down. It serves as an excellent layering piece during the colder months.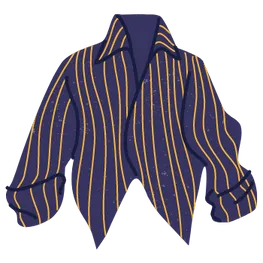 Sundress
A sundress is a type of gown that is generally short and sleeveless. A sundress is a lightweight, flowy dress often associated with the beach or summertime.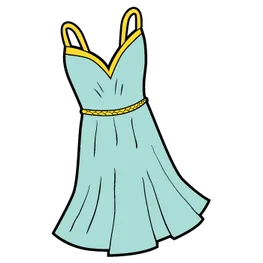 Sunglasses
Sunglasses are a type of eyewear that help to protect your eyes from the sun's harmful rays.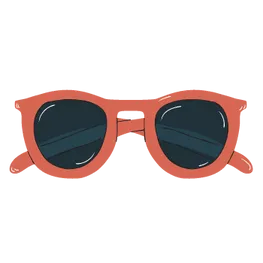 Sweater
A sweater is a clothing article that may be sleeves and a neckline. It can be made from various fabrics, including wool, cashmere, or cotton.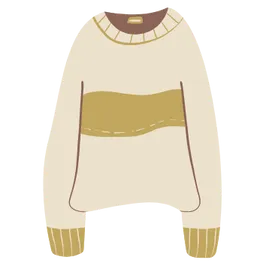 Swimsuit
A swimsuit is an item of clothing worn primarily for swimming, sunbathing, or other aquatic activities.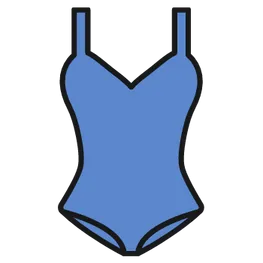 T-shirt
A t-shirt (also known as a tee, T-shirt, or shirt) is an article of clothing that covers the upper body. It is usually made from textiles and worn on the torso.
Tank top
A tank top is a type of clothing consisting of a sheer or lightweight fabric Shirt, sleeveless, with open armholes and short sleeves.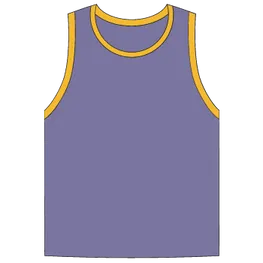 Thong
A thong is an undergarment consisting of two straps crossed in the front. It is worn as underwear, but it can also be used as a swimsuit cover-up or sundress.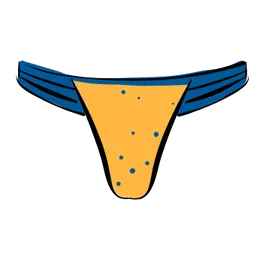 Tracksuit
A tracksuit is a type of clothing designed to be worn primarily outdoors or during physical activity. It features tight-fitting pants and a hoodie or jacket.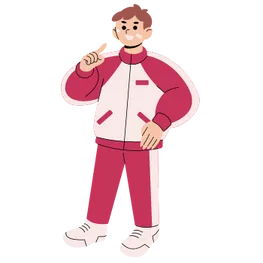 Turtleneck sweater
A turtleneck sweater is a thick, heavy sweater made from a woolen fabric that tapers down to the waist. It is tightly knit at the neck and shoulders to keep you warm while also keeping your skin snug against the wind.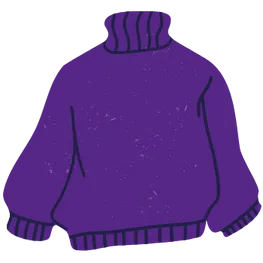 Uniform
A uniform is any clothing, accessories, or other items that all employees at a company must wear. This type of attire helps improve the appearance of the organization and provides a sense of cohesion and community.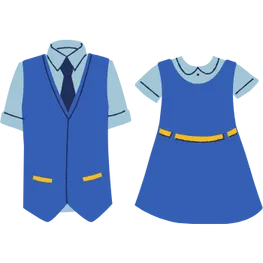 Veil
Veils are clothing items that cover the head and face. At the same time, they can be worn for many different reasons, such as religious or cultural ceremonies.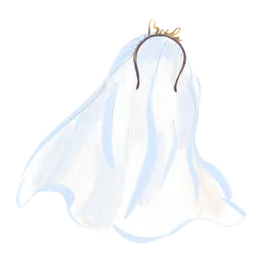 Wedding dress
A wedding dress is an item of particular clothing worn on special occasions, such as weddings. It consists of an outer gown made from several layers of fabric and a fitted bodice or top.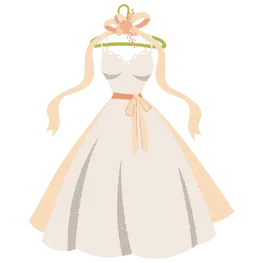 We hope you enjoyed this comprehensive blog on women's clothes names. If you did, be sure to check out our vocabulary section for more interesting content!