We'll give you a list of domestic animals' names in English with pictures in this article. The list will help you learn the names of different domestic animals such as cow, horse, sheep, pig, goat, and more in English.
Table of Contents
What are Domestic Animals?
Domestic animals are animals that have been raised by humans and live close to them. These animals include dogs, cats, birds, fish, etc.
Domestic Animals Names with Pictures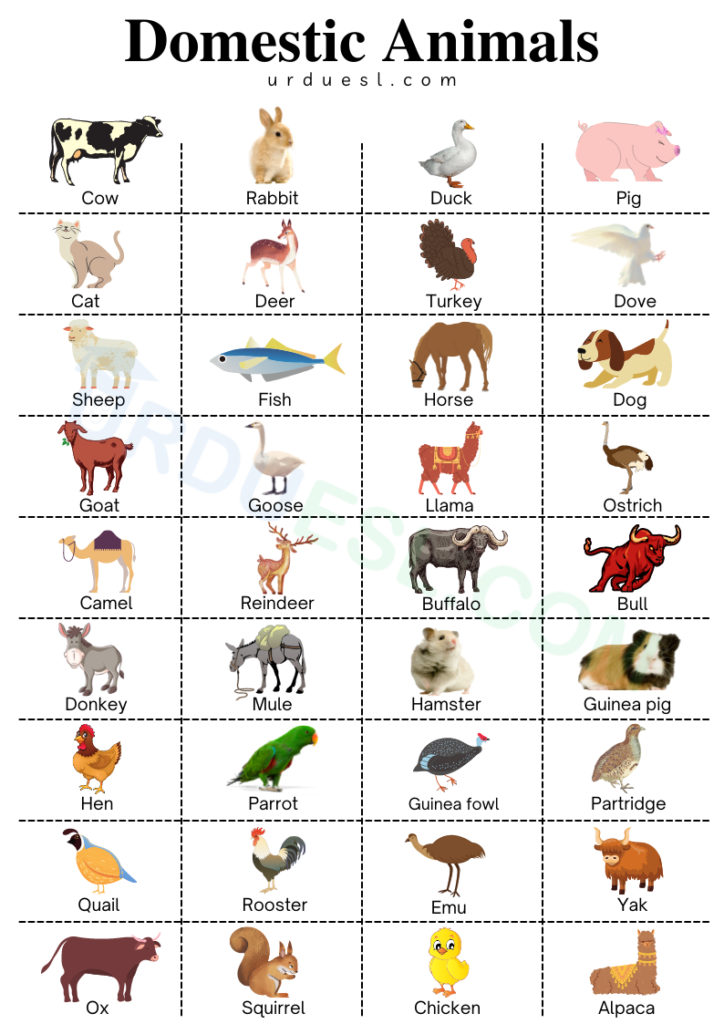 Domestic Animals Names List
Alpaca
Buffalo
Bull
Camel
Cat
Chicken
Cow
Deer
Dog
Donkey
Dove
Duck
Emu
Fish
Goat
Goose
Guinea fowl
Guinea pig
Hamster
Hen
Horse
Llama
Mule
Ostrich
Ox
Parrot
Partridge
Pig
Quail
Rabbit
Reindeer
Rooster
Sheep
Squirrel
Turkey
Yak
Pet Animals Name with Pictures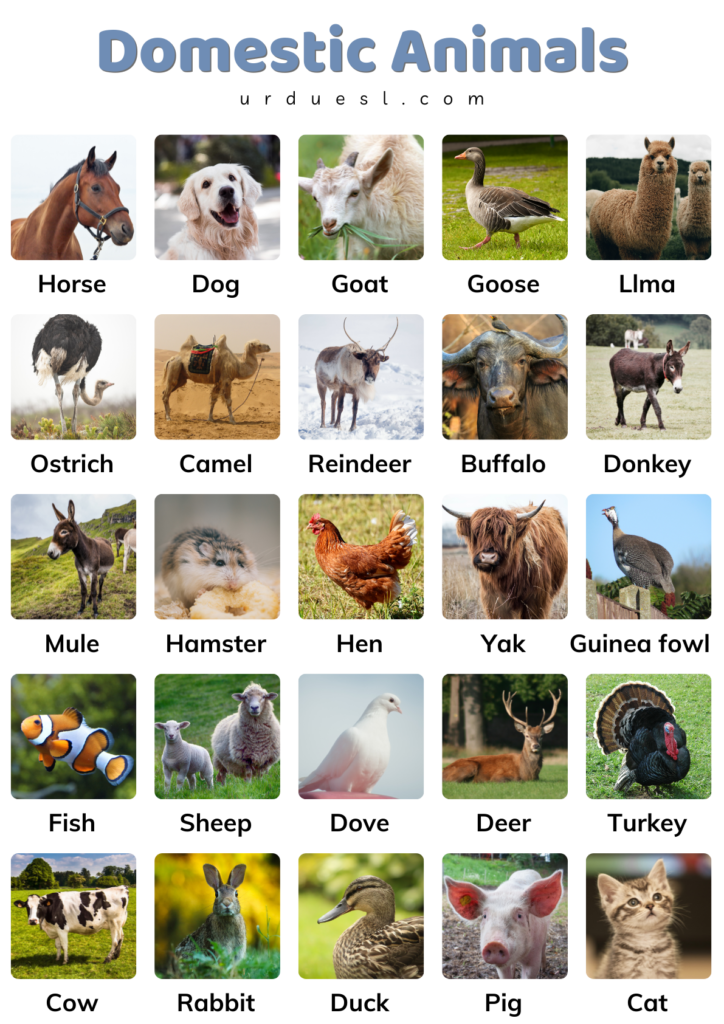 You may like homes of animals.